Introducing the New "Witch's Haunt" VR Map by VION VR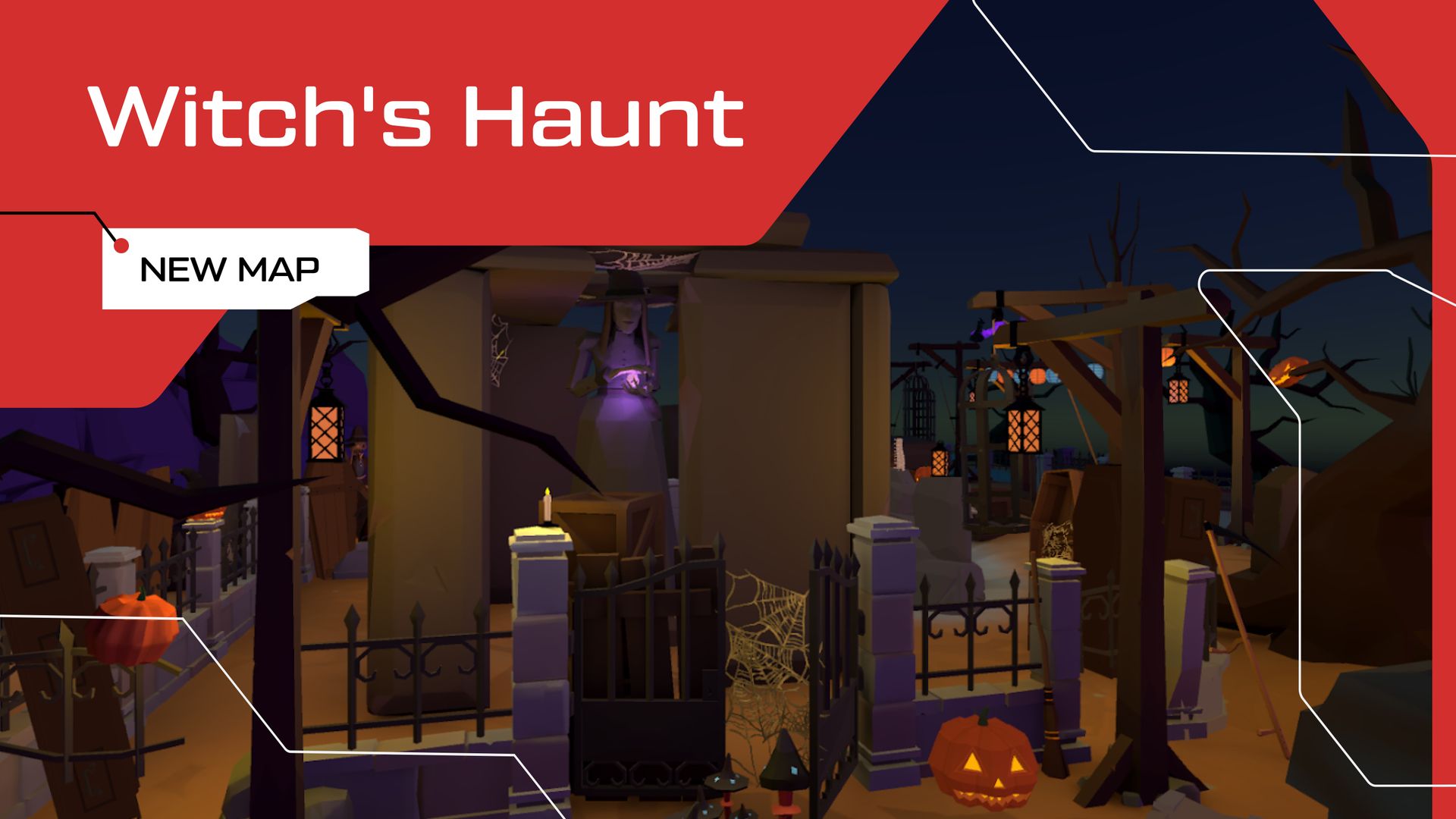 Description of the "Witch's Haunt" Map:
Prepare a real surprise for your VR arena clients, immerse them in a festive mood with our new map, "Witch's Haunt." In this mysterious and perilous nighttime world, your clients can experience the atmosphere of Halloween and magic. The new map will allow you to diversify your business and increase the number of returning customers.
They can test their skills in single-player mode or compete with friends in exciting PVP and PvE modes. Your clients will encounter obstacles in the form of mysterious coffins and eerie crypts. But that's not all!
The full moon shines in the sky, and a witch on a broomstick constantly hovers overhead. Zombies have risen from their graves and await your actions. You'll need to use your skills and strategy to conquer this dark world.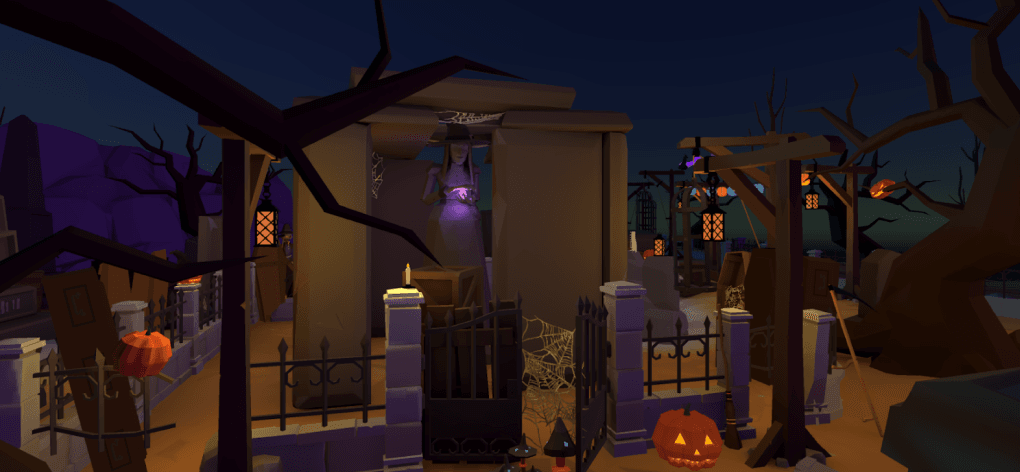 Key Features of the Map:
The VION VR map is available separately from the main product or as part of our offering to current clients.
Nighttime atmosphere with Halloween decorations and frightening obstacles.
Game modes: PVE and PVP.
Enhanced AI: We've also worked on enemy behavior patterns and artificial intelligence, making the game even more exciting.
The map includes all our previous achievements, such as weapon shops, game modes, and bonuses that significantly enhance the player's potential and make the game more captivating.
The new VION VR map will attract new clients, offering them new opportunities and unique experiences. Whether clients enjoy action, post-apocalyptic games, or want to explore the VR world, our map will meet all your business's needs.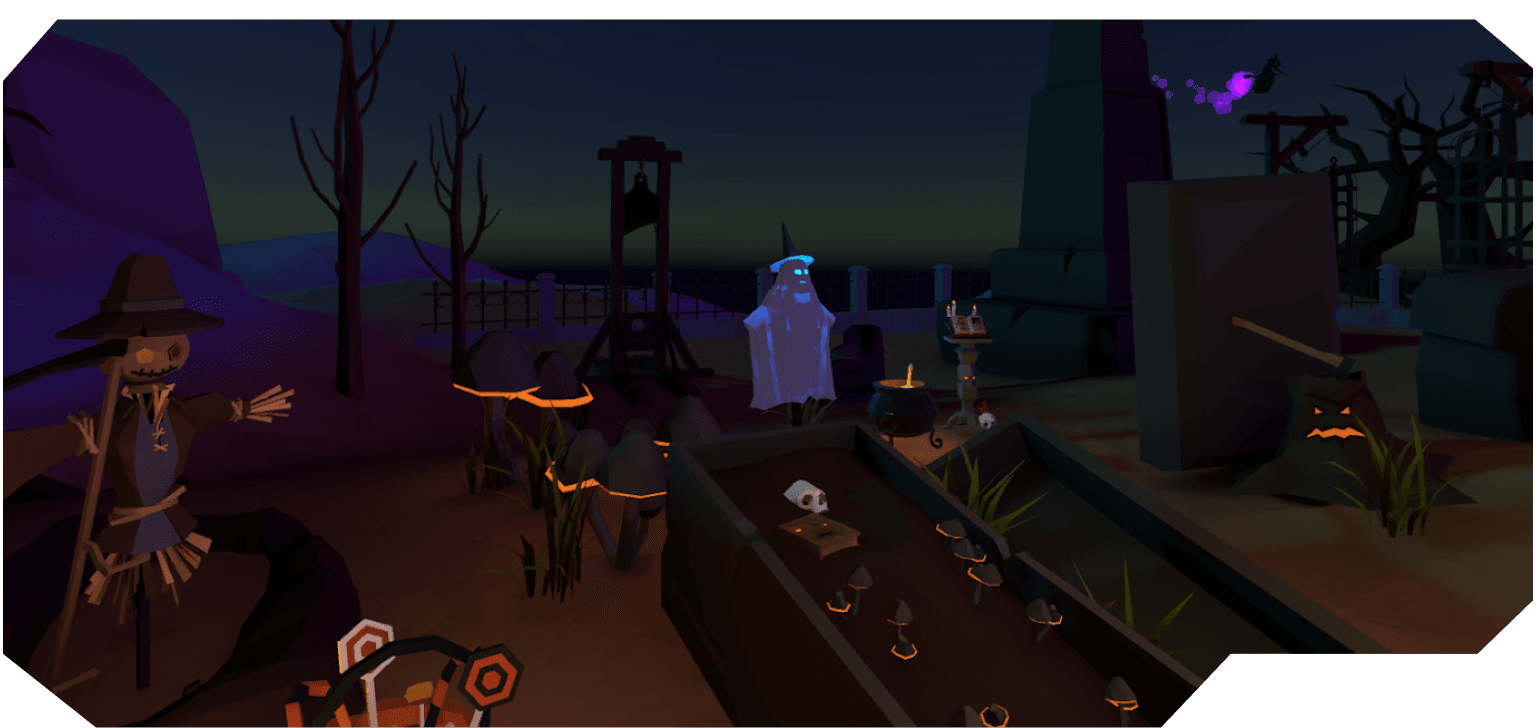 Join the Halloween world with VION VR!
If you still have any doubts, remember that you can order a test drive and experience the emotions your arena customers can feel.
If you have any questions, please contact us using the following information:
We are ready to assist and answer all your inquiries!