Nuclear Storage - VION VR game location overview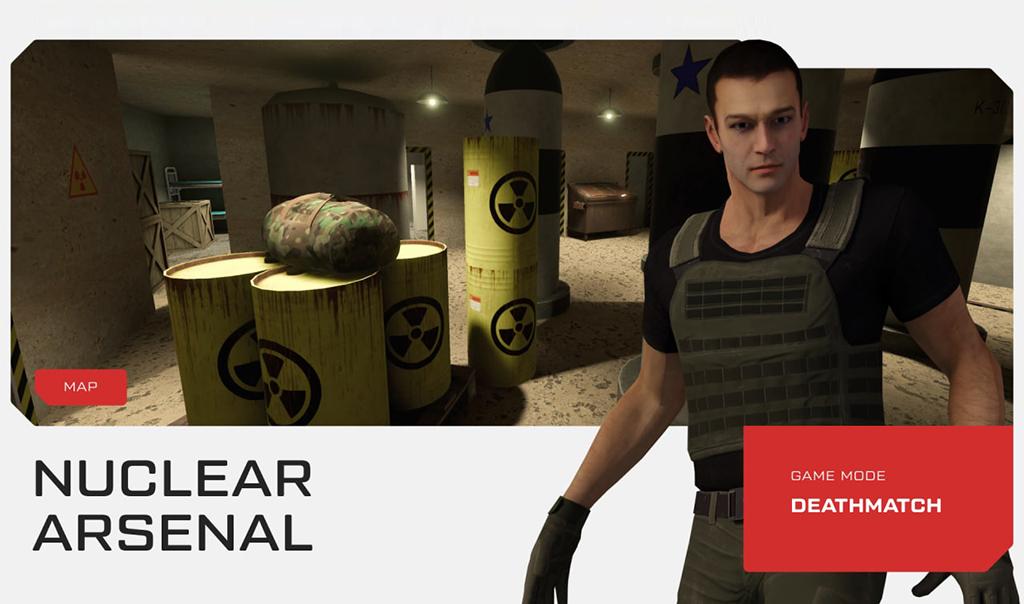 The Nuclear Storage location takes players to an underground bunker that stores nuclear waste, missiles, ammo crates, and many other secret objects.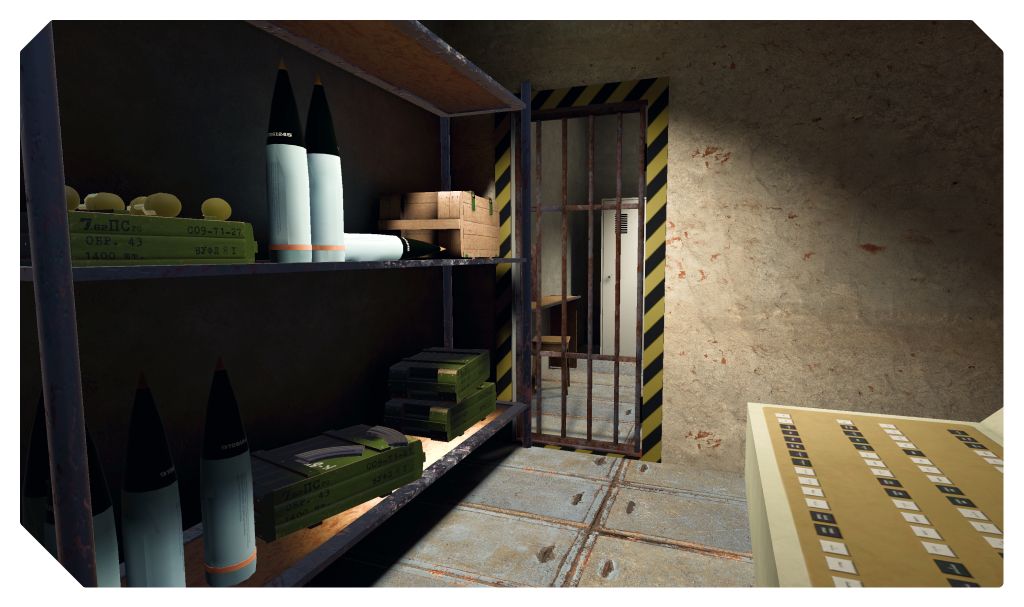 The battle on this map will appeal to teens and adult fans of shooters post-apocalyptic style! The map supports all available modes, but based on our arenas experience, Team Fight scenario will be the most interesting. One team acts as a military guarding a strategic object, the task of their opponents - terrorists - is to capture it.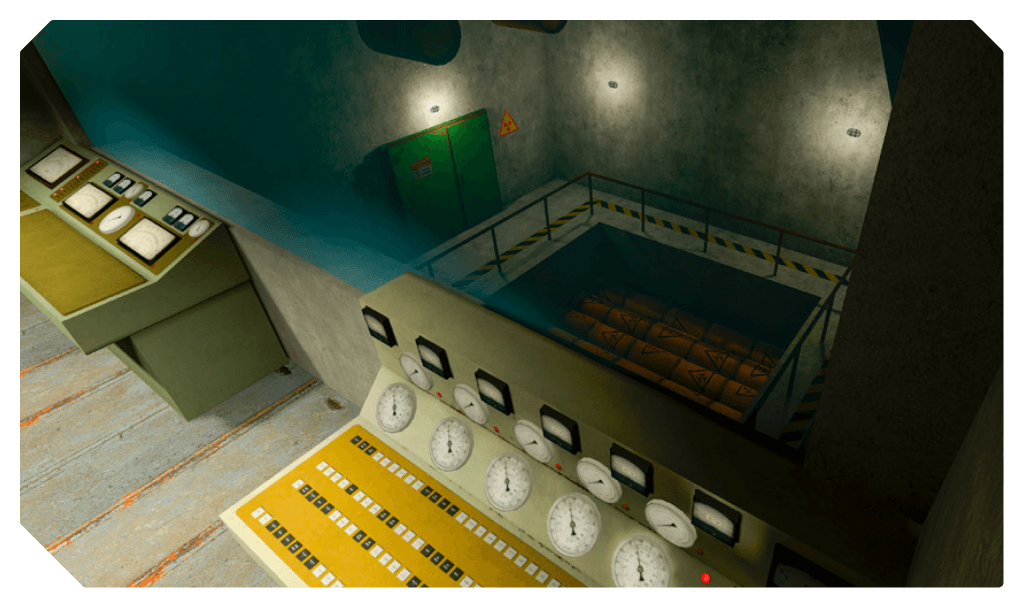 At the moment, our developers are preparing a big update, in which we will release several new game locations, as well as the long-awaited PvE scenario - "Zombie Mode".