"The Last Frontier - map overview"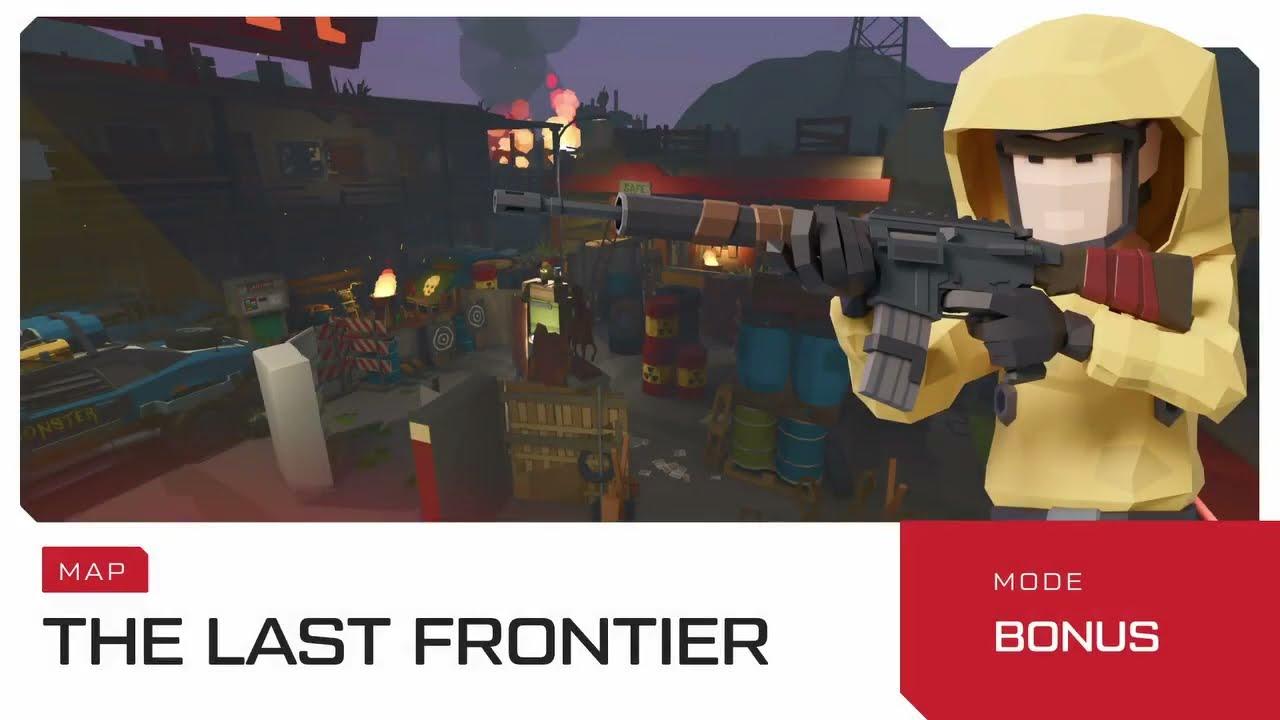 Check out the provisions and ammo - we're heading out to The Last Frontier! This is one of 5 game locations for our VION VR attraction that will draw post-apocalyptic fans to your VR arenas.
Visitors will find themselves in a battle for the last bastion of safety in a ruined and burning city.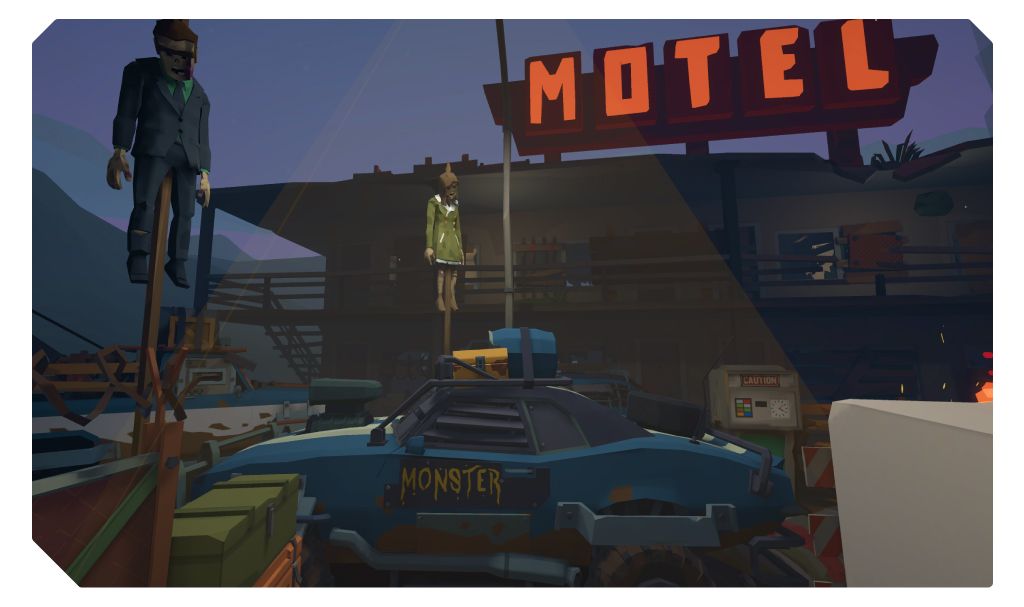 The location is filled with improvised barricades, burning cars, and building ruins that immerse you in a post-apocalyptic atmosphere!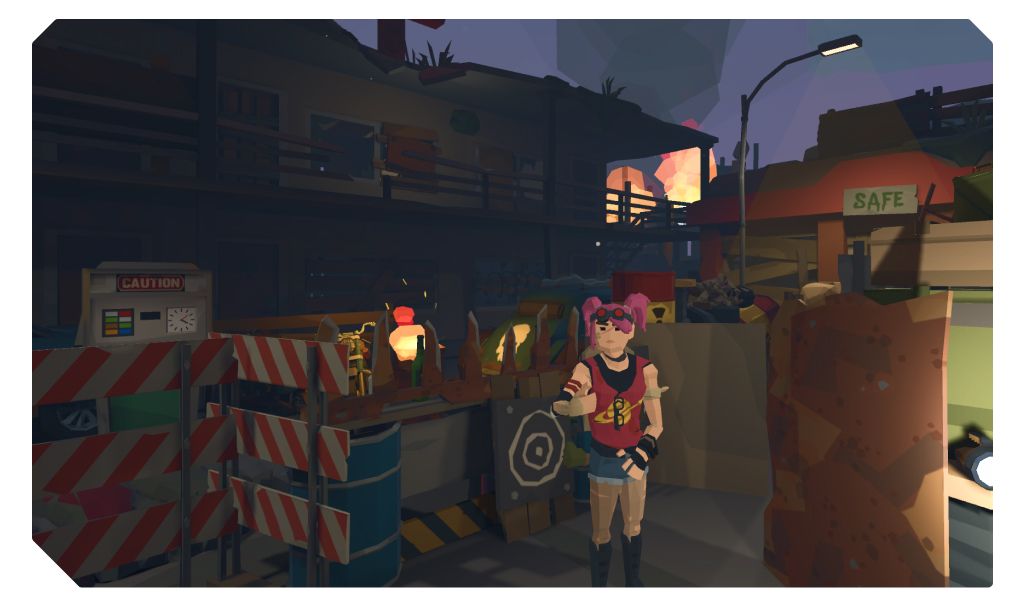 To make the game locations even more attractive for your customers, we have prepared 10 avatars that visitors can choose to play! Now, at the beginning of each round on "The Last Frontier", players will randomly get 1 of them.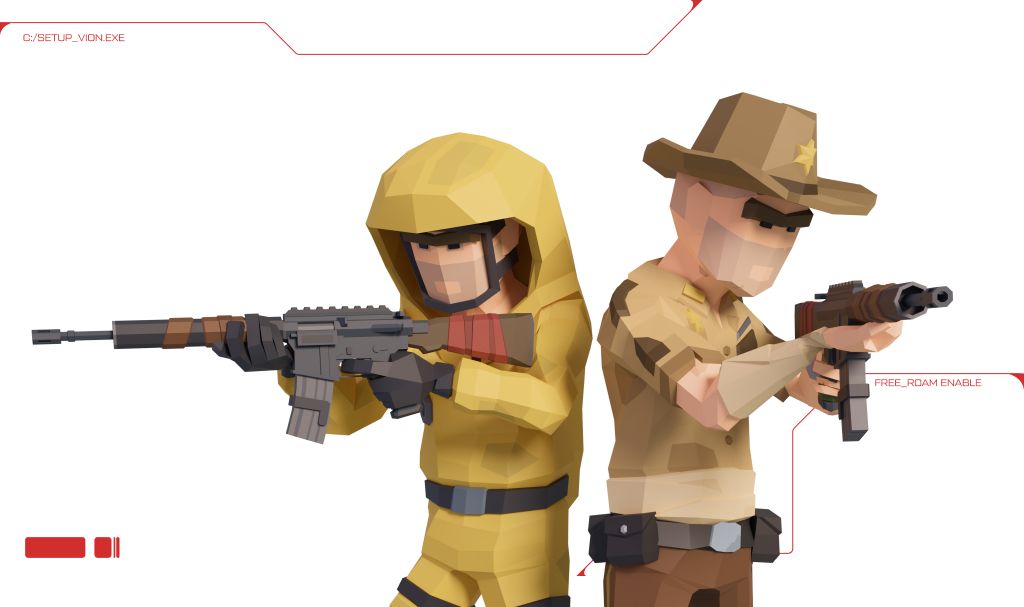 The Last Frontier game location will support all the modes presented in the game:
1. Every man for himself
2. Team Fight
3. Domination
4. сBonuses
5. Versus Bots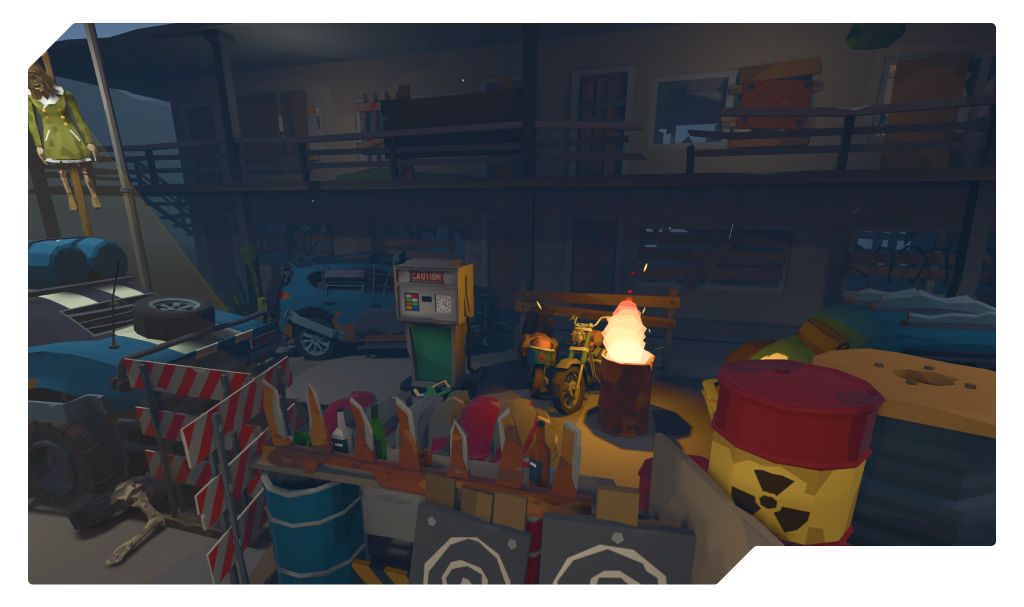 Next week we'll be releasing a review of another game location - "Citadel". Subscribe to our social media and don't miss the news and updates!